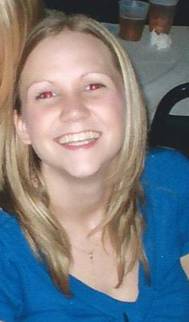 Ashley Wood
Ashley had a smile that could light up a room. She was a beautiful, outgoing and friendly young woman. Sadly, Ashley had the disease of addiction. Ashley once asked "Why do people say drug addiction is a choice? Nobody chooses to be an addict." Through her words, we have learned the only time it is a choice is the first time you choose to use. Addiction grabs a hold of you before you even realize it and then it becomes a matter of survival. Ashley left behind 3 wonderful children. She loved her children so much and tried so hard to be the best mom but she just could not overcome her addiction. Ashley's torment ended on April 11, 2012. Thank you, Ashley, for the inspiration that has lead us to "For A Brighter Tomorrow." We love and miss you and in your honor, we will continue to help fight the disease of addiction.
Make a Donation Today!
As a registered non-profit we are able to help others through donations from the community!
DONATE